EXPERTS IN HISTORIC ROOFING RESTORATION AND PRESERVATION
We are committed to the historical preservation of many roofs across America, including the Biltmore Estate.
History is worth protecting. Huber and Associates specializes in historical restoration and preservation of roofs — protecting buildings nationally and internationally that are architecturally, culturally and historically important. Our team has been restoring and preserving historical roofs for more than 40 years. In that time, we have partnered with homeowners, businesses, government agencies and heritage preservation societies, and gained a reputation as historical restoration experts.
Our team of roofers works with many kinds of materials, including clay tile, copper and other ornamental metals, slate, thatch and wood. In everything we do, we strive to create restorations that are as beautiful and durable as the original, maintaining fidelity to its core design principles while adding years of life by using modern techniques and materials.
We have previously worked on many historically designated properties, including those listed below. Follow the links on this page to view detailed case studies and learn more about how we can help you.
Protecting History
At Huber & Associates, when we complete a historic home roof renovation, our primary focus is on getting the colors, finishes and shapes right and providing durable construction.
Many of the roofs we restore are on buildings listed either as National Historic Landmarks or historic places on the Department of the Interior's National Register of Historic Places. The Secretary of the Interior nominates landmarks whereas state preservation offices nominate historic places — both signify that a property is part of our history and worth preserving for future generations to enjoy.
We have restored historic roofs on places of worship, plantations, private homes and public facilities including colleges, courthouses and museums. You can find our work from Hawaii to South Carolina and from Florida to Wisconsin.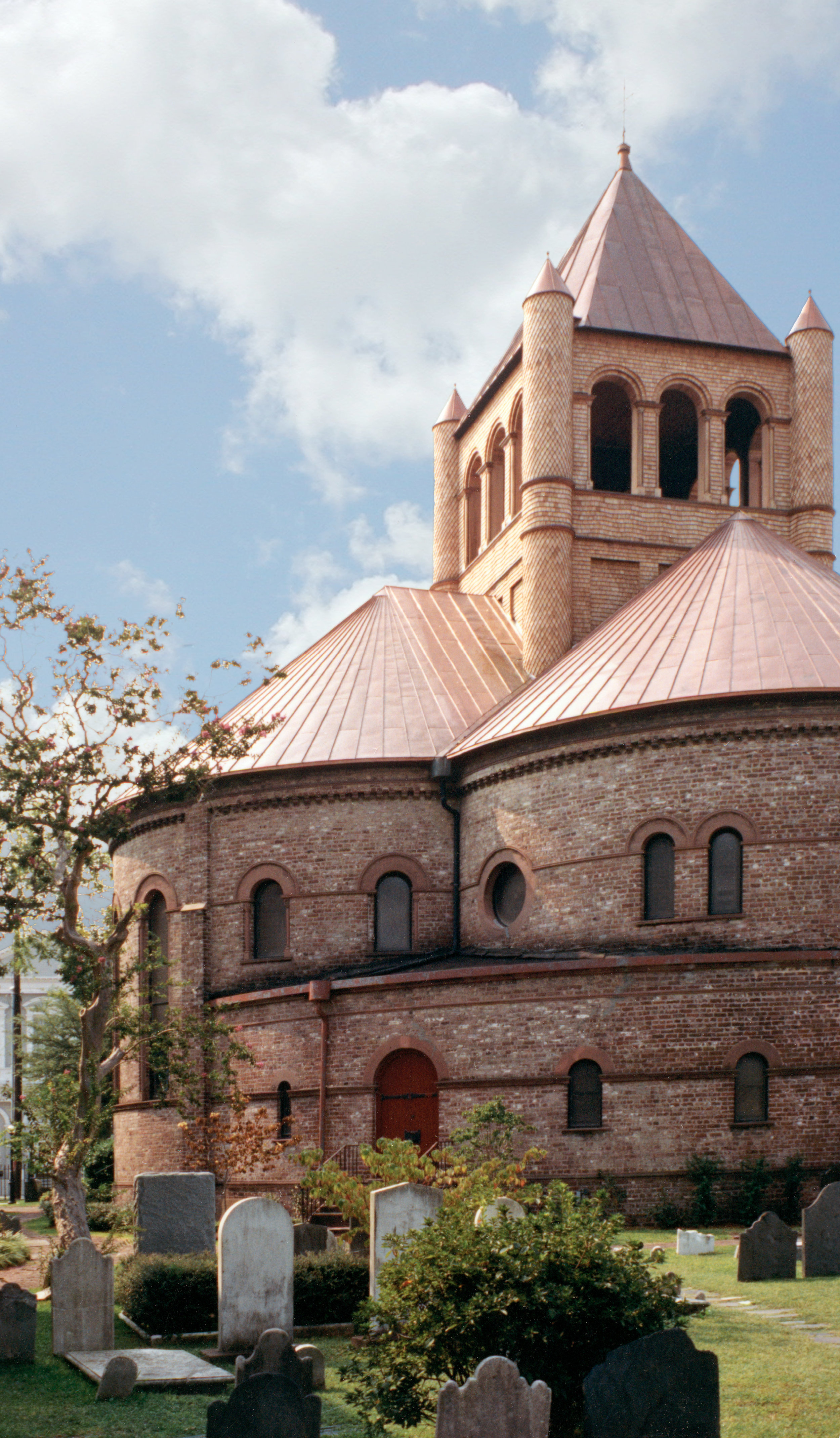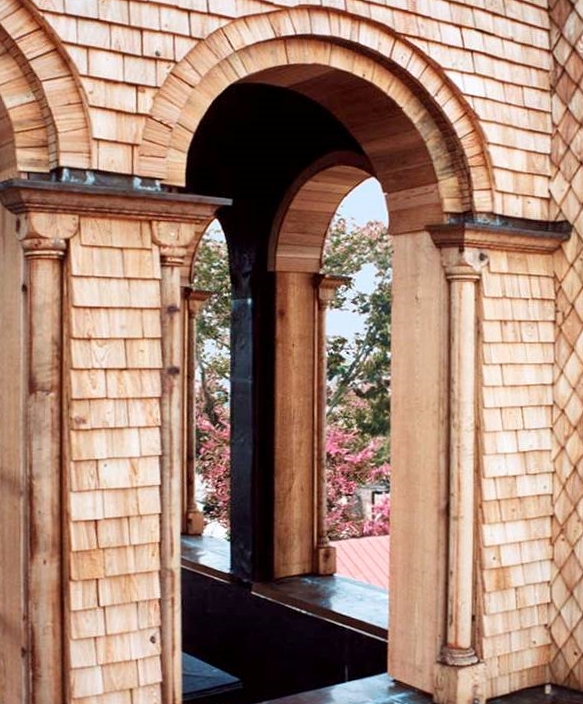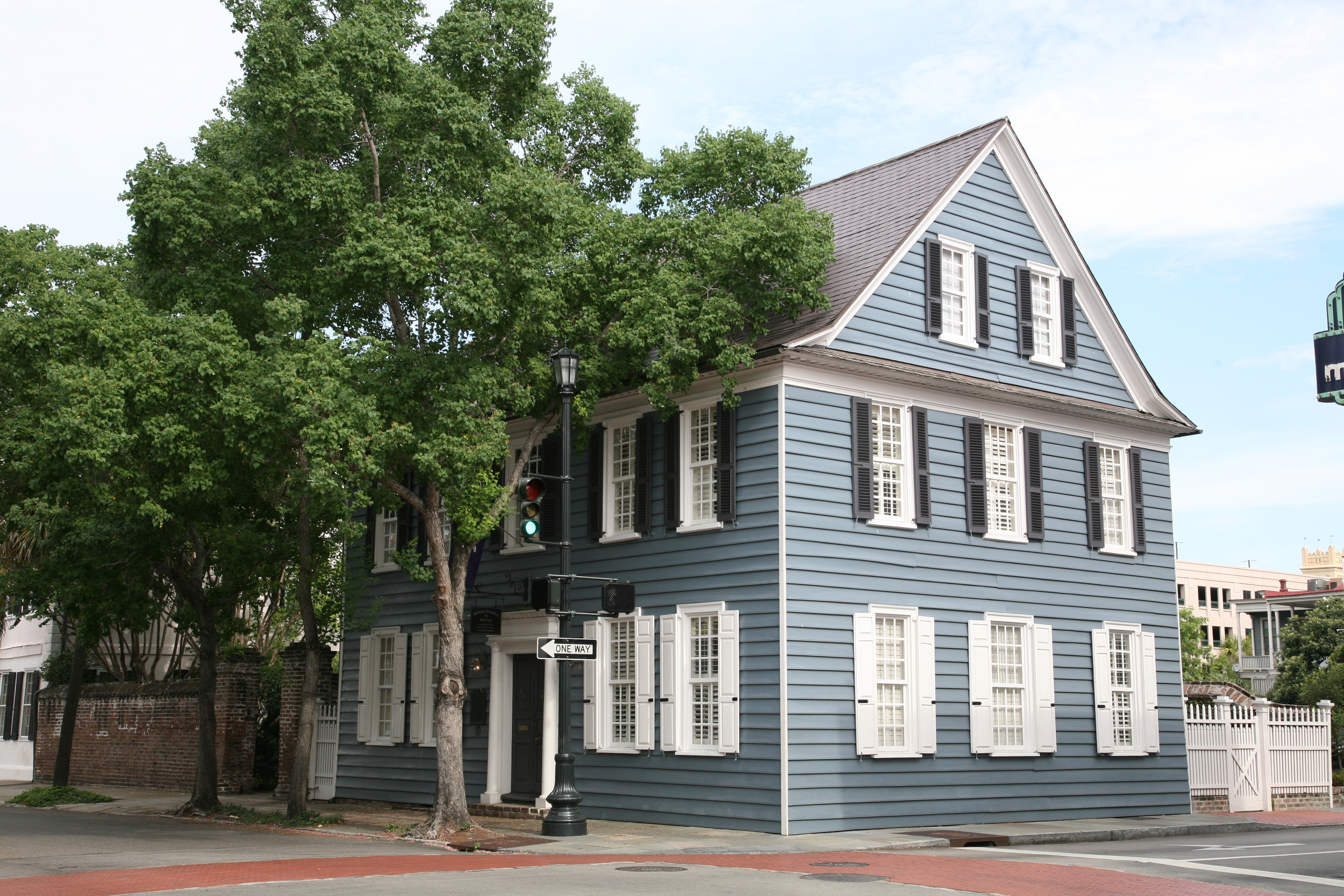 Historical Roofing CASE STUDIES
We have restored historic roofs on places of worship, plantations, private homes and public facilities including colleges, courthouses and museums. You can find our work from Hawaii to South Carolina and from Florida to Wisconsin. Two of our most notable projects include:
1. The South Carolina Historical Society
We performed one of our most notable roof restorations on America's first fireproof building — a National Historic Landmark located in Charleston, S.C. Currently the home of the South Carolina Historical Society, upon its construction in 1827, this building was designed to house public records for the city of Charleston. As a result, a fireproof roof was an important priority. Our team was able to restore this aging building to its former glory by adding modern updates that enhance its overall integrity without compromising its stately Doric-inspired architecture.
2. The Biltmore Estate
Huber & Associates was also honored to perform a historical roof restoration on the Biltmore Estate, the largest private home in the United States and easily one of the most famous residences in the country. The Biltmore, located in Asheville, N.C., is notable for its Châteauesque-style architecture, which features a stunning copper roof.
Following a metallurgical analysis, our team determined that large sections of the roof would require rebuilding. To preserve its historical accuracy, we hand-formed 988 individual copper components to create a brand-new ridge.
We have had the pleasure to provide historic preservation and restoration for the following:
OTHER PROPERTIES:
Old World Wisconsin Historical Site

Wilson Residence -- Hawaiian Register of Historic Places

Former Home of Humphrey Bogart

Charles H. MacNider Museum – Mason City, Iowa

Clarendon Farms Plantation – Beaufort, South Carolina

Castle Hill Plantation – Beaufort, South Carolina

College of Charleston, President's Residence – Charleston, South Carolina

Concordia College, President's Residence – Moorhead, Minnesota

Alabama Power Company, Martin Darn Power Plant Restoration

Gianni Versace Residence – Miami Beach, Florida

Brunswick Courthouse – Brunswick, Georgia

Chelsea Plantation – West Point, Virginia

Temple Emanu-El
NATIONAL HISTORIC LANDMARKS:
Biltmore Estate - Asheville, North Carolina

Circular Congregational Church – Charleston, South Carolina

William Blacklock House – Charleston, South Carolina

Bryce Canyon Lodge – Bryce, Utah
NATIONAL REGISTER OF HISTORIC PLACES:
Carbondale Courthouse – Carbondale, Pennsylvania

Arcadia Plantation – Thibodaux, Lousiana

Stan Hywet Hall – Akron, Ohio

Robert Allington Residence

Halidon Hills Plantation – Huger, Berkeley County, South Carolina

Dr. John Lining House – Charleston, South Carolina

The Fireproof Building – Charleston, South Carolina

MacBee House – Charleston, South Carolina

Michael Foucout House – Charleston, South Carolina

James Jervey House – Charleston, South Carolina

Owens / Thomas House – Savannah, Georgia

St. James Building – Jacksonville, Florida
When Should a Roof Be Restored?
The age at which a roof should be restored depends on a variety of factors, including its material, age, how well it was installed and how well it has been maintained.
You should only decide to restore your roof after performing a thorough inspection. We recommend restoration if the damage is limited to a few areas. In this case, a full roof replacement is generally not necessary.
Start your inspection by examining the roof visually from the outside. Keep an eye out for the following issues:
Pools of water

Cracking seams

Bubbles in the roof cover

Tears in the roof cover

Gaps found in the flashing
The problems listed above can make your roof cover deteriorate and lead to several issues, including the growth of mold and leaks.
You also detect issues by inspecting the inside of your building. Water stains, mold or unusual odors could indicate potential roof problems.
If you notice any of these issues, we recommend hiring a professional to perform a thorough inspection. Professionals use specific equipment, including a device that can locate moisture under a surface. They should examine the roof slope and do a core analysis of the underlying materials.
Afterward, the inspector should give you a report detailing the condition of your roof and including suggestions on how to fix it. It should also have an analysis of the costs and benefits of restoring or replacing your roof.
What Kind of Historic Buildings Should Have Their Roofs Restored?
We believe the roof of any historic building should be preserved rather than replaced whenever possible. Examples of commonly restored historic buildings include:
Association buildings

Churches

Courthouses

Government buildings

Historical sites

Libraries

Lodges

Museums

National Park buildings

Plantations

Residences of famous figures

University buildings
What Are the Benefits of Roof Restoration vs Roof Replacement?
For much of history, there was only one way to deal with roof issues — replacing it completely. However, this is often done when a roof still has useful life, costing roof owners millions of dollars. Roof restoration is a simpler solution that avoids many of the costs and headaches associated with total roof replacement.
On average, roofs are replaced seven years sooner than necessary because many roofers focus on expensive replacements instead of simpler maintenance and repairs. If your roof looks worn out and old or has stains, leaks or missing shingles, it does not necessarily need to be replaced. It can be restored.
In fact, over 95 percent of older roofs can benefit from preservation, and their lifespan can be prolonged for up to 15 years. Restoring your roof comes with several benefits, including:
It's less expensive. You'll save significantly by forgoing the complex process of historic roof replacement, which includes tearing off the existing roof. Generally speaking, roof restoration is estimated to cost roughly a third of what it costs for a roof replacement.

It's less time-consuming. Roof preservation can be done in significantly less time than roof replacement.

It causes less disruption. People working or living in the structure are less likely to be affected by a roof restoration that a roof replacement. It's less noisy, and the fact that the existing roof isn't being removed means that the process is also much less messy.

It's more environmentally friendly. Repairing a roof instead of buying a whole new one means you'll be saving resources as well.

It can lead to tax benefits. Restoring a commercial roof can be considered a maintenance expense when doing your taxes.
WHY CHOOSE HUBER & ASSOCIATES?
Our previous work on noteworthy heritage properties is just one part of what makes us the best choice for any historical roof restoration or repair. We rely heavily on the strengths of our team to deliver exceptional results on projects of any size. Working exclusively with the best people has been the key to our success.
Our company was founded by Barry Huber and today consists of six highly trained historical roof restoration specialists, each of whom brings a unique set of skills to the process. Meet our team here.
Our history of completing challenging roof restoration projects has earned us both the praise of our customers and several prestigious awards. We are proud to have received the Griffin Award from the Preservation Society of Asheville and Buncombe County for our work on the north tower ridge cap of the Biltmore Estate.
We're also a three-time recipient of the National Roofing and Contractors' Association (NRCA) Gold Circle Award for outstanding contributions to the roofing industry and have won Master Craftsman Awards from both the Dade Heritage Trust and the Florida Trust for Historic Preservation.
Our Process
Each historical building is different — and restoring a roof requires a carefully considered, individualized approach. We begin each job with a careful consideration of your project's requirements. In doing so, we develop a path to move forward in a manner that preserves as much of the original roof as possible, while adding modern upgrades that will improve its energy efficiency and durability for the future.
This can involve several steps:
Assessment: The first step in a historical roof renovation is to determine the location and extent of the damage. Often, wear and tear aren't immediately visible, so we may have to first remove tiles or other components to see underneath. We may also look inside for leaks and other signs of damage. Based on these findings and the expertise of our technicians, we strive to develop as comprehensive a picture as possible of the condition of your roof.

Research: When a roof has been significantly damaged or neglected, historical research can be a key part of the restoration process. Our team will consult archival and photographic records to determine what the roof looked like in its prime. We may also investigate the possibility of using historically accurate tools and materials when performing the restoration.

Repairs: How repairs proceed will depend mainly on the extent of the damage and the type of building materials involved. For copper and metal roofs, for instance, restoration involves removing individual elements, cleaning and repairing them as necessary, and reinstalling them. We will attempt to use original materials whenever possible — particularly for ornate architectural features that would be expensive to replicate. For slate and clay tile, we assess each shingle individually, keeping those in good condition and replacing damaged elements with a modern reproduction.
The first step in any historical roof restoration is to schedule a meeting with one of our experts. Call or email Huber & Associates with the details of your project to book an appointment at your convenience.
Our Expertise
Prior to modern mass-production, buildings and roofs exhibited a much more idiosyncratic character. For this reason, restoration efforts on older properties require considerable expertise. Huber & Associates has experience working with a wide range of historical roofing materials, including:
Copper and ornamental metal: Copper roofs are a fixture on many heritage homes, including the famed Biltmore Estate. Restoring copper roofing and ornamental metal fixtures requires removing the tarnishing that occurs over time, fixing dents and damage and, often, replacing the underlayment with more modern materials.

Slate: Slate roofs are exceptionally durable and, when properly maintained, don't tend to wear out over time. However, individual tiles may become damaged or fall off. Restoring a slate roof requires sourcing or manufacturing replacement tiles that blend in seamlessly with the existing materials.

Clay tile: Clay is one of the oldest roofing materials in the world. Most commonly associated with the Spanish Colonial style, clay tiles come in a variety of non-standard shapes and sizes. Huber & Associates can source replacement parts or manufacture new clay tiles from scratch to meet the needs of your restoration project.
Our team of roofers also works with thatch, wood and stainless steel roofing materials. For more information about our historical roof restoration capabilities, get in touch with a representative today.
CONTACT US TO LEARN MORE
Huber & Associates — protecting buildings nationally and internationally that are architecturally, culturally and historically important. Our team has been in the business for over 40 years. We have partnered with homeowners, businesses, government agencies and heritage preservation societies, and gained a reputation as historical restoration experts.
Trust Huber & Associates to build a roof that will protect the history you cherish. We treat every new project as a unique opportunity to deliver the best possible service for our clients. We invest the time to understand your requirements and create a detailed action plan and estimate for moving forward with repairs. Whether the job is large or small, count on us for unparalleled expertise in a variety of commercial historic roofing systems.
Want to learn more? Keep browsing our website for details about our services and history or request a quote using our online form. Please get in touch today.