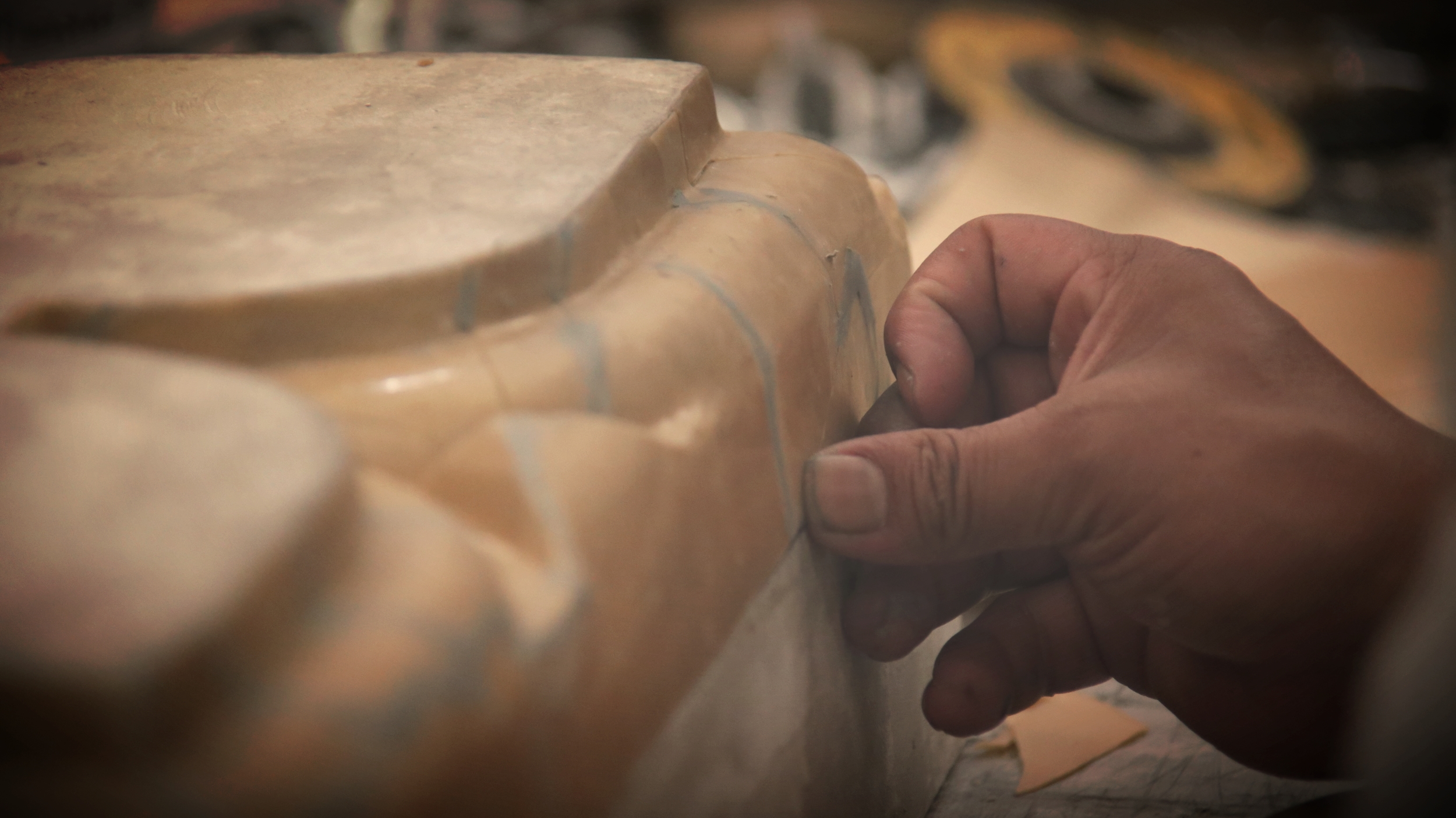 Engineered for Performance
Defining. Impactful. Alluring. For many structures, from personal residences to public spaces, roofs are the crowning touch. They complement the design of the architect, highlight the era of the construction period and emphasize the craftsmanship of the designers of times past. At Huber & Associates, we appreciate all these features, which lets us create custom roof designs engineered for performance as well as aesthetics. Thus, we combine form and function.
Custom ROOF Designs
At Huber & Associates, our custom roof-design consultants apply their decades of experience, as well as their passion for roofing, to craft several types of roofs, including:
● Metal: Our custom metal roof designs offer a stylish look and durable material for your building. When you partner with our consultants for custom metal roof designs, they'll collaborate with you throughout the entire process, from selecting an appropriate color and finish to determining specialty shapes.
● Copper: The custom copper roof designs we offer deliver a classic, luxury appearance through a material that's long-lasting and energy-efficient. Throughout the design process, our consultants for custom copper roof designs will meet and respect your budget and timeline requests, plus any additional preferences.
● Slate: Huber & Associates' custom slate roof designs feature a distinctive look and construction that can last more than a century. Since we import slates quarried all over the world, our consultants for custom slate roof designs can provide you with an array of slate types, colors and blends to choose from, letting you create a one-of-a-kind roof.
● Clay tile: Our custom clay-tile roof designs provide a timeless look and insulation that decreases your energy expenses. As you discuss your property's unique features, our design consultants for custom clay-tile roofs will share with you our processes for creating handmade tiles that can last up to 50 years.
We also offer our expertise to develop custom roof designs for the following roof materials:
● Wood
● Thatch
If your heritage property requires custom repairs or restoration, our team is more than happy to help. We're an award-winning specialist in historic roofing restoration and preservation, and we're passionate about protecting the architectural, cultural and historical value of these structures. With every design, we aim to recreate the beauty of the original and infuse it with modern techniques that extend its life.
Signature Features of Huber & Associates' Custom Roof Designs
Various homes, museums, offices and other buildings feature our custom roof designs. While each design is different — accommodating the structure's architectural style and roofing material, as well as the preferences of the owner — all roofs by our exceptional team at Huber & Associates are crafted and installed with our defining features:
● A history of excellence: Our story goes back decades, beginning in a lumberyard in the 1970s. In the years since, we've become a company that's received international and national recognition, as well as several industry awards. Our team, from our roofing specialists to custom roof design consultants, are a part of our success — emphasizing our values of unparalleled quality and service to our clients.
● A dedication to quality: As a trusted roofing contractor with a history of excellence, we dedicate ourselves to the character of our work, materials and services. Whether we're creating a custom roof design, installing a new copper roof or repairing and restoring an existing roof on a historic building, our team always ensures the utmost quality. We're interested in providing you with a stunning, long-lasting roof.
● A commitment to craftsmanship: At Huber & Associates, we're proud of our level of craftsmanship. Several of our team members offer decades of experience, such as our restoration and roofing specialists. Their unique skill sets and backgrounds allow us to meet the most aspirational visions for a custom roof, from clay tile to slate. Discover the detail of our work through our roof restoration for the Biltmore Estate, which the Vanderbilt family built in 1895.
● Knowledge of industry standards: A prevalent — and unfortunate — strategy within the roofing industry is to deviate from industry standards and the recommendations of custom roof design manufacturers in favor of habits and personal preferences. That's not our approach at Huber & Associates. From beginning to end, our team follows the most up-to-date standards and recommendations to ensure your custom roof design meets your exact vision.
Create Your Custom Roof Design With Huber & Associates
At Huber & Associates, our passion for roofing encompasses more than 40 years — and several awards. Throughout those decades, we've shared our interest with homeowners, businesses, architects and dozens of other organizations. Whether developing, installing or restoring a custom roof design for a modern or historic structure, our passion for exceptional, high-quality roofing and service is always at the forefront of our decisions. As one client commented, "Not only do you do quality work that no other company can compete with, but you are honorable and totally trustworthy."
Discover the skill, creativity and innovative solutions our custom roof design consultants can bring to your property by contacting us today.